The 50/50 album by The DJ Grid released 4/20 on Walmart.com exclusively and sold out. The DJ Grid has linked up with various artists to drop a collaborative album titled 50/50. The DJ Grid first announced the LP in early 2020 yet have delivered it almost three months later.
The 20-track project marks The DJ Grid's return following a short absence in terms of albums. The DJ Grid released a reggae album in September of 2019 featuring heavy hitters like Sizzla, Black Uhuru, & Bounty Killer which charted some weeks on the Billboard charts. This album consists mostly of hip hop and r&b contributions. With features from artists like Twista, Lauryn Hill, C-Murder, Cuttboy G-Dinero, JonBlaze, Chris Brown, Beadz, Quavo, Gunplay, RedrumSociety, Avatar Frost, Kali Ranks, Flo, KC Da Beatmonster, & more, this album is on track to be one of the industry's most anticipated albums.
Read the full article on TRILL Magazine.
You can purchase the album for your listening pleasure here.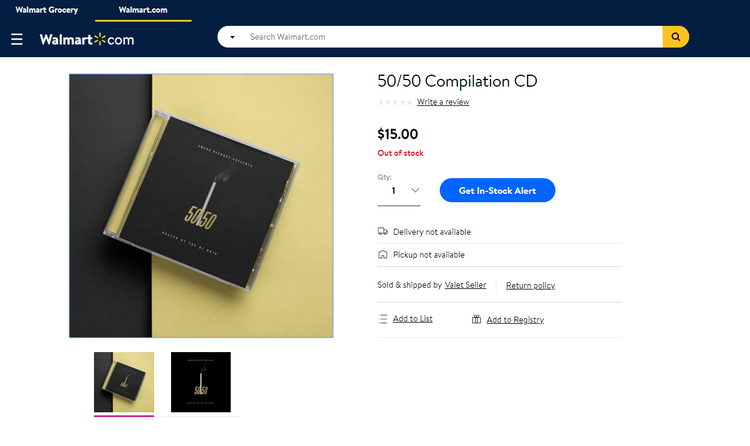 Check out the cover art and link to purchase below. The album can only be purchased in physical form. The album was distributed by Predicted Platinum Records (A sub-label of Amada Records).
You can purchase the full album to see more artists exclusively on Walmart.com.